Tom Holland's Spider-Man is damn likable. Non-stop special effects fly at such a ferocious rate, it numbs the brain. Director Jon Watts is back to take on the challenge and try as he might, he doesn't completely capture the fun vibe of the first movie. Though good eye candy, this film is uneven, disjointed and jumbled.
Tony Stark picked this kid to be an Avenger because he saw the innate goodness within. Now we see it too. But who will inherit Stark's powers and the technologies/weapons he developed? That, too, is dealt with in this plot. Plopping Spiderman into the middle of Europe to save the world after his initial NYC triumph in 2017's Spiderman: Homecoming is hard to equal. 
All Peter Parker wants is to have a normal vacation going on a school trip with his friends to Europe. The film opens with the kids getting ready for it as a tribute to those superheroes who passed is shown with Whitney Houston's song "I Will Always Love You" playing in the background to pluck those heartstrings. 
Parker is excited to get away from being Spider-Man for the summer. Nick Fury and Maria Hill (Samuel L. Jackson and Cobie Smulders respectively) get in the way of Peter's plans. Jackson is on his game and, as Fury, he's on Parker's case to be the hero he needs to be. Peter just wants to go on the trip with a chance to get close to the girl he has a crush on. Michelle, better known as MJ (Zendaya – The Greatest Showman) is still the girl of his dreams. Peter's Aunt May (Marisa Tomei) sends him off cautiously with Tony Stark's best friend, Happy Hogan (Jon Favreau), there, too. Aunt May seems to make "Happy" happy.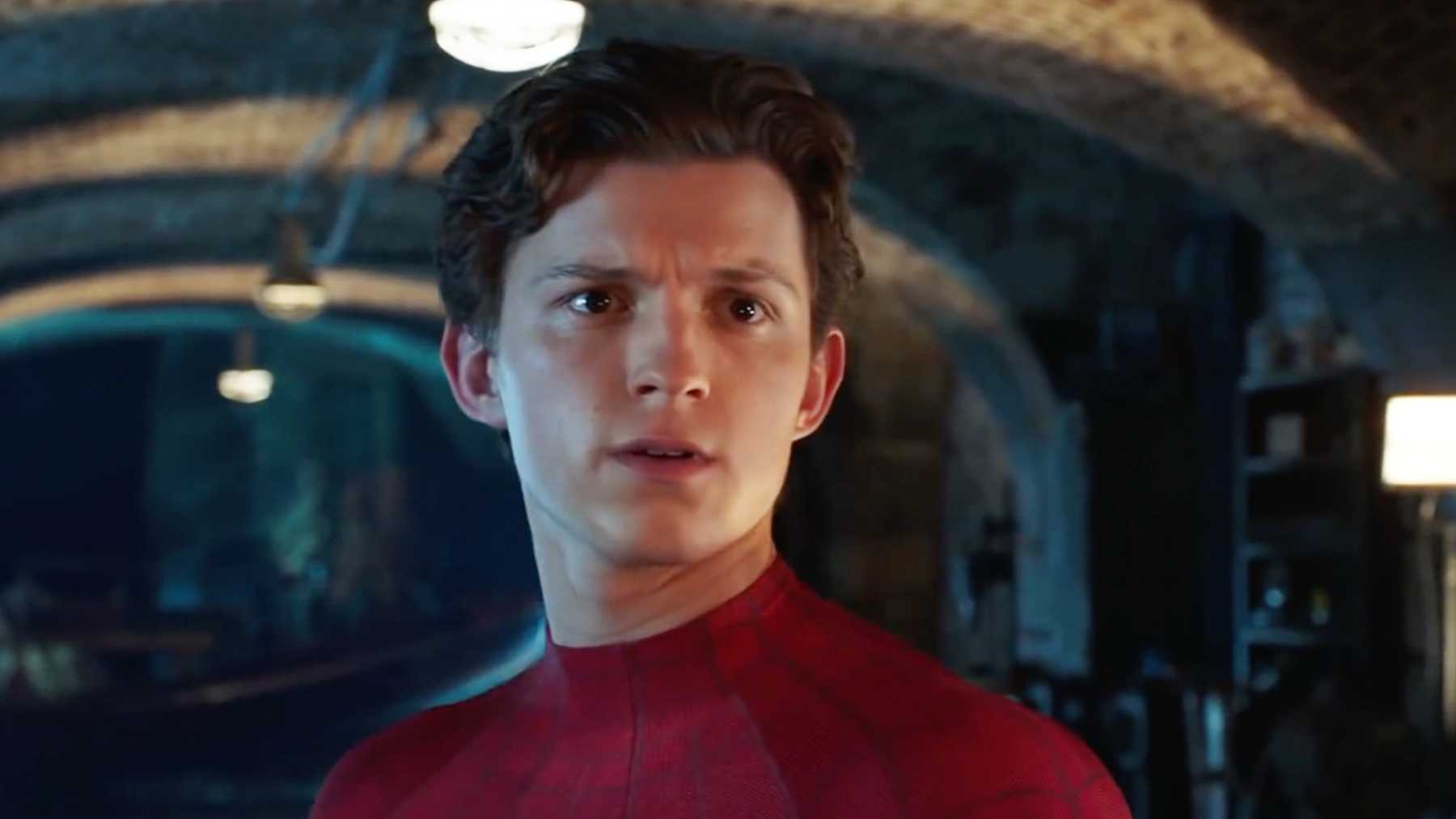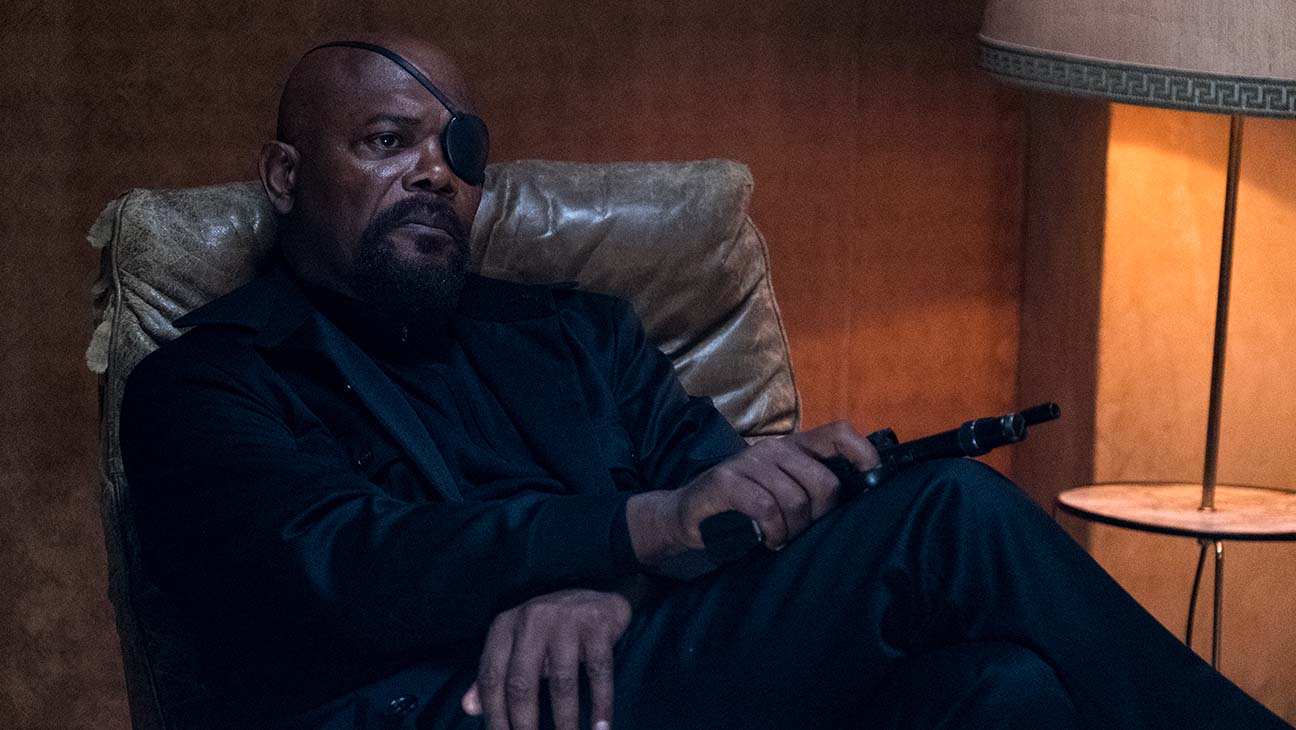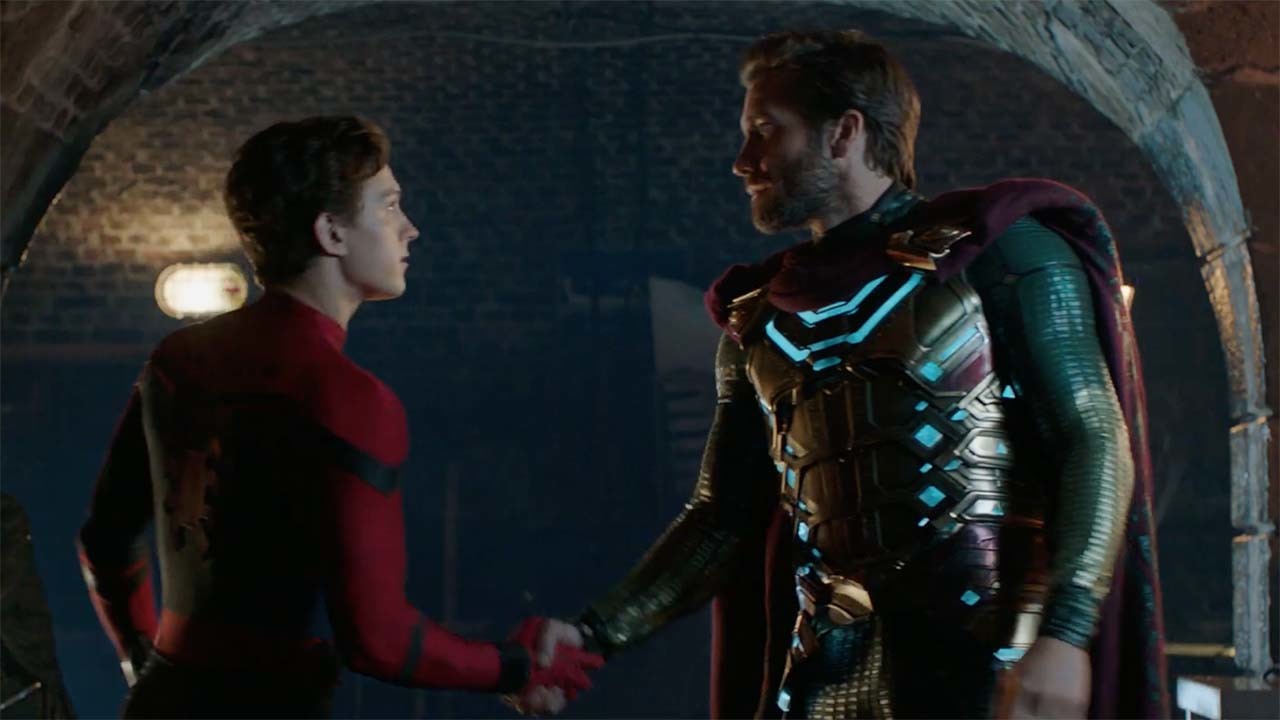 Far From Home picks up after the momentous and heartbreaking events in Avengers: Endgame. The world is moving on, looking for the next superhero to pick up the mantel of leadership left vacant with Tony Stark/Ironman's death. Director Watts and returning writers Chris McKenna and Erik Sommers (Ant-Man and the Wasp, The Lego Movie) needed to weave this new story into the fabric of the MCU. Look for misdirection when it comes to who is who. Not everyone is who they seem to be. And stay till the very end for not one, but two post clips that are important, which make up for staying till the very end of The Avengers: End Game, and getting none. 
It's been five years since Thanos erased half of Earth's life. The writers have fun creating a world where half the population comes back without aging a day in those five years, including Spider-Man himself. Holland's Peter Parker is baby faced to start with. 
Just as in the first Spider-Man, some of the best moments have nothing to do with superhero special effects. Instead, it's the teen discovery journey of Peter Parker and his high school pals. Ned (Jacob Batalon) and Flash (Tony Revolori) get the major portion of laugh lines, but Zendaya is back as MJ with her icy hot, smoldering, sarcastic deadpan that Peter simply cannot resist. And who could blame him? 
Of course, this love story is interrupted in short order because first and foremost this is a summer action blockbuster. And that, unfortunately, is where this film falters. The huge set pieces in exotic locations are when elemental forces utterly crush various European landmarks and turn the screen into a jumble of swirling motion and jarring noise. The lack of any coherence to these scenes just appears to be an over abundance of computer generated swarms up there for no other reason than somebody is pushing too many buttons. The result is that the moments that should have been the most thrilling, fall with a bit of a thud.
Jake Gyllenhall swoops in as Mysterio, a seemingly new superhero with a combination of powers that resemble Ironman and a costume reminiscent of Thor. This is the first live action appearance of Mysterio. Without giving anything away, it's not hard to see where this hero and ally are headed.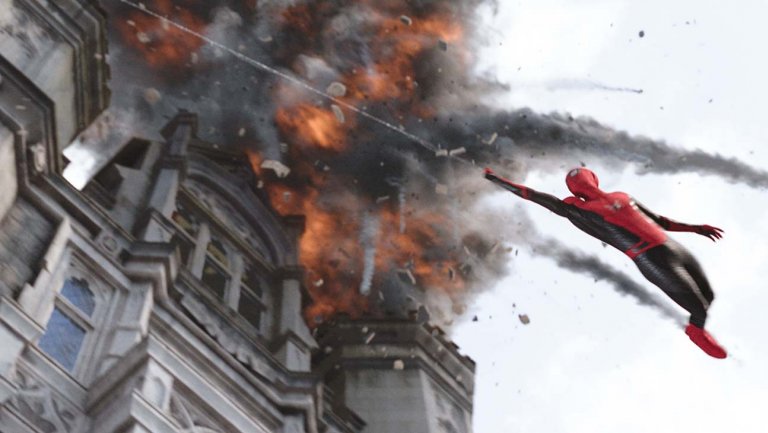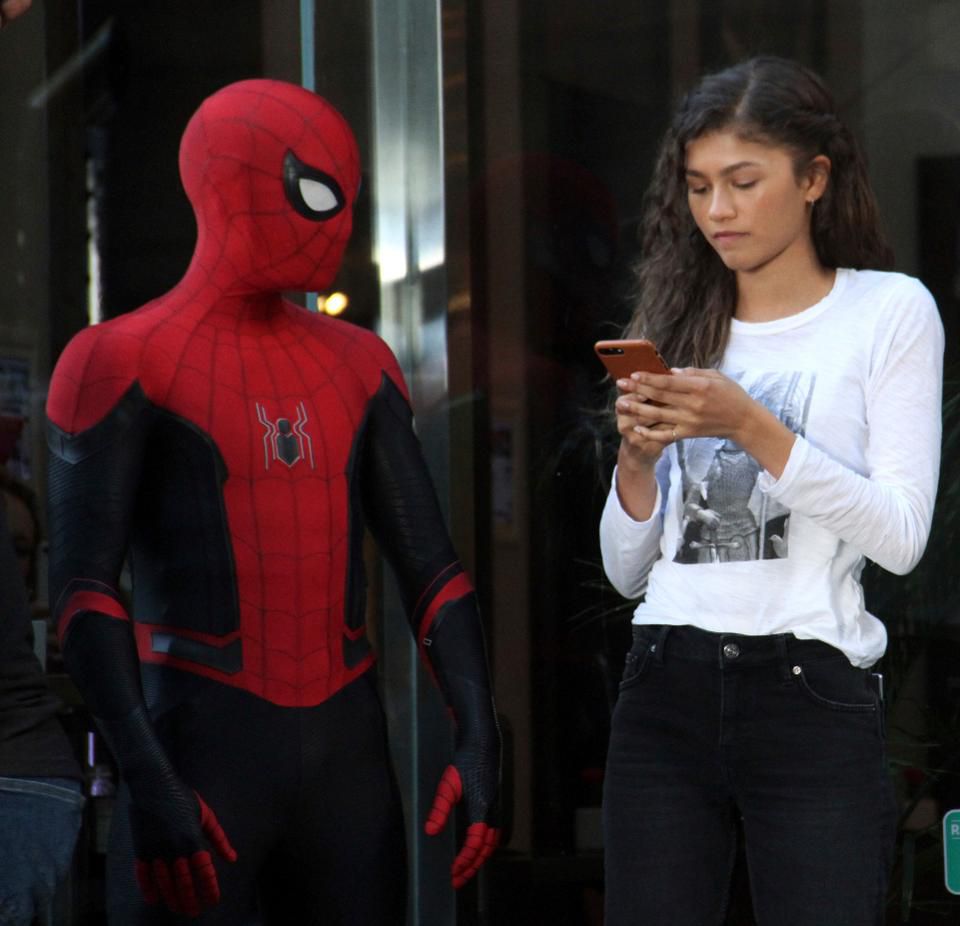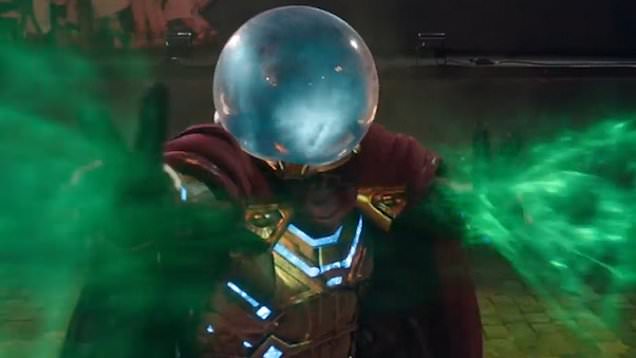 Gyllenhall himself seems to be greatly enjoying his role as the strong-armed, strong-willed savior. His long speech explaining himself is also a surprisingly satisfying moment for him and the film. It actually makes some sense. But when it comes to the execution of his plan, once again, the special-effects and whizzing toy-like devices simply crash and burn like the plot. The monsters conjured up as the enemy are called the Elementals, four swirling representations of water, fire, and earth. They're scary mean. 
This trip turns into one long detour for Peter who is pressed into action as Spider-Man. He battles the Elementals and what looks like a trillion drones over very picturesque territory. One of the most dynamic is the rescue by "Happy" hovering a plane over a field colorful tulips in the Netherlands after Spiderman gets thrown around and beat up pretty badly. 
It's all about the power, who has it and who ends up with it. There's an undertone of sadness because of those Avengers who died in End Game. But there are light moments and laughs in this trip Far From Home as well. 
It should appeal to young and old, especially in the post clips which surprisingly bring back some characters from the old Sam Raimi Spider-Man films. These are tantalizing teases for what's to come.  
Holland comes off as funny and pure of heart. It's like playing someone going through a mine field trying to balance being a good kid and a superhero at the same time. 
This is a fun sequel. We think the last one, Spider-Man: Homecoming, was not as cluttered with all of the special effects and the demands on the story with so many characters. It's getting harder to fit all of them into into the increasingly complicated MCU storylines. Don't let all the special effects distract you. Even though it runs more than 2 hours including those revealing post credit scenes, whether you're near or far from home, this Spider-Man slings a fine web. 
Columbia/Marvel Studios      2 hours 9 minutes         PG-13
from Movies and Shakers https://ift.tt/2YznqPR