Baseball great, Moe Berg stole secrets as well as bases. This documentary profiles a man who led a double life on and off the field as a spy. He was one of the few Jewish ball players in the 1920's and '30s. He even played on an  All Star team with Babe Ruth! But Berg was also a scholar. He spoke 6 languages, Latin, Greek, French, Spanish, Italian, German, and Sanskrit, which came in handy in his second career as a spy. He devoured newspapers in all languages to keep on top of what was going on in the world.  
Other feature films and documentaries about Morris "Moe" Berg have been made, one starring Paul Rudd. But this one, directed by Aviva Kempner, is the first feature-length documentary. There is a lot of very detailed information about Berg, including interviews with people in sports, history and the world of spies, but you don't get a feel for his personality. There is nothing of him speaking in this film which is odd for someone who met so many people in his life, and was said to have been so charming. Moe becomes like an automaton with a mission. He could be charming and excellent communicating with others when he wanted to, but be evasive if he did not.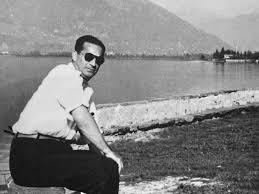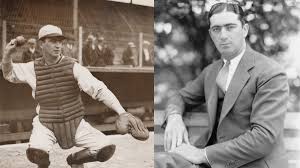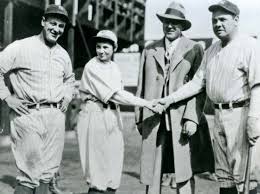 We came away from this film not getting a feels for his demeanor or personality. We know he was rebellious to his father who hated baseball and just wanted him to be a lawyer. He did follow his father's wish, passing the Bar in New York State, but he never practiced. He once appeared on a popular radio program called "Information Please," but refused to answer a question about the law because he said he didn't want to embarrass himself. Baseball was his first love and that's how he got into Princeton. The film shows him playing in the big leagues and how he was revered as a coach. But his father never came to see him play.
In the Major leagues, he was sent with other American players to coach baseball at Japanese universities in the 1930's, learning Japanese on the ship going over. Instead of coming back home, he stayed for another month to learn more about the culture. He went again in the late '30's to play with the All Star team which included Babe Ruth. It was said to be a diplomatic trip to maintain good relations with the Japanese. The details of that excursion are fascinating, including what "The Babe" packed in his own 20 suitcases.
Berg loved to break rules. He brazenly disregarded orders of the Japanese officials and snuck onto a roof to film a panoramic view of Tokyo which helped American forces when the war started. Kempner shows that led to his service for the OSS (Office of Strategic Services) which was the forerunner of the CIA. Berg served in South America and in Europe where his fluency in many languages was an asset. His major objective was to find out how close the Germans were to making an Atomic Bomb. That was the incredible part of his story. Here he was, a Jew, putting himself in danger in wartime Europe. Whenever he was asked what he was working on, he'd put his finger to his lips as if to say "Shhh."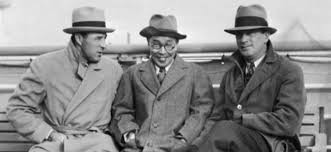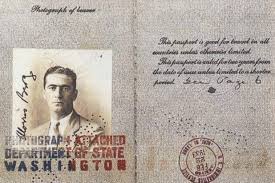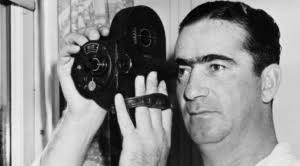 We found it interesting that there was only one woman who had a serious relationship with Berg, but she disappears from the film and his life. Berg never got married, but was known as a womanizer. Interesting that his OSS boss, Bill Donovan, also worked directly with rich playboy, Ian Fleming, the creator of James Bond, who was known as the ultimate womanizer. In the end, Berg lived with his brother and sister, and none of them ever got married. 
Kempner has gathered an immense amount of information and archive footage showing this intellectual and athlete who became a great patriot. The director presents Berg's life chronologically and clinically, but, except for his minuscule appearance on "Information Please," we don't hear him speak. He was such a great secretive spy, it may have been hard for Kempner to uncover film to show what he was really like.  
Fascinating man and life story of a baseball player turned WWII spy, down to his encounter with Albert Einstein who offered to teach Berg mathematics if he would teach Einstein baseball. Einstein theorized Berg would learn math sooner than the world renown scientist would understand baseball. 
m Tuckman Media/The Ciesla Foundation            98 minutes              Documentary NR
from Movies and Shakers http://bit.ly/2IEQCPY