You expect Jim Gaffigan to make you laugh, but this, his first lead role, is serious. It's a dramedy. One we think could have had both more comedy and more drama. The film is pleasant enough with an ensemble of talented actors put together by Miranda Bailey, directing her first feature film.
Gaffigan is just likable in whatever he does. Even though he's kind of a cad in this one, he's really not a bad guy. He plays a man with two families he has been able to keep apart for years, lying about going to Japan on business on a regular basis to them to keep both home fires burning. It was fun to see what Jim Gaffigan could do in the lead. He has roles in more films coming out that are pretty heavy dramas. (Light in Light and Them That Follow). 
We interviewed Gaffigan and Bailey about this film. Asked what he liked doing better, the comedian admitted that comedy came easier, but that he liked the challenge of losing himself in a specific character and also liked playing off other actors in the cast.  Stand up is solo and this is a welcome change.
Director Miranda Bailey (Pathological Optimist, and Diary of a Teenage Girl), told us she drew the story from her own experience with her parents, particularly her Dad, when she was 17 years old. She jokingly admitted in our interview that she's really Phil! Although admitting that making this film was cathartic for her, she liked being in the driver's seat for this one. Glen Lakin wrote the script, which has realistic enough dialogue, especially for how Frank's wives manage their husband and all their kids.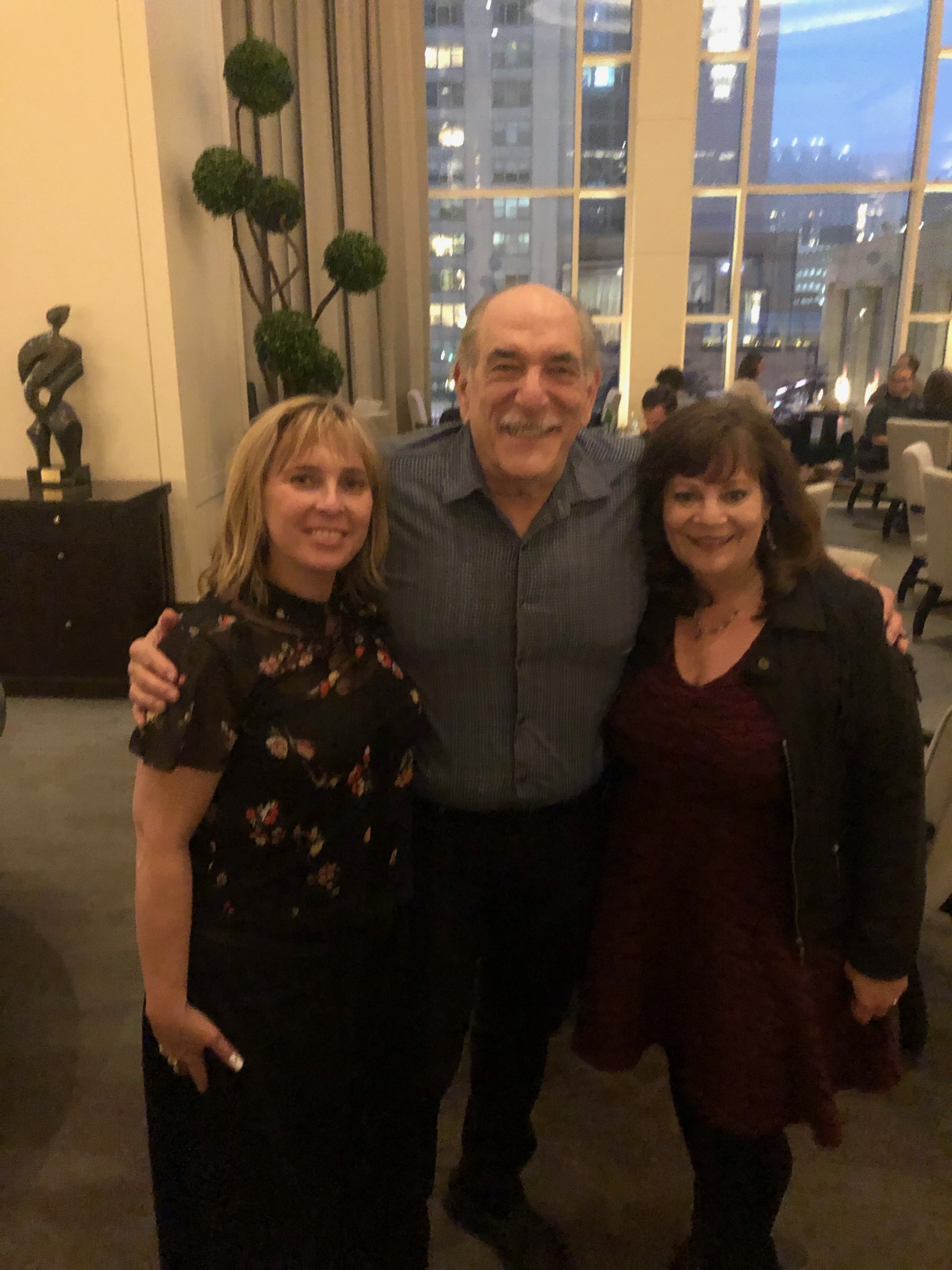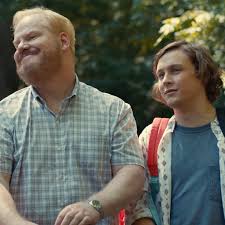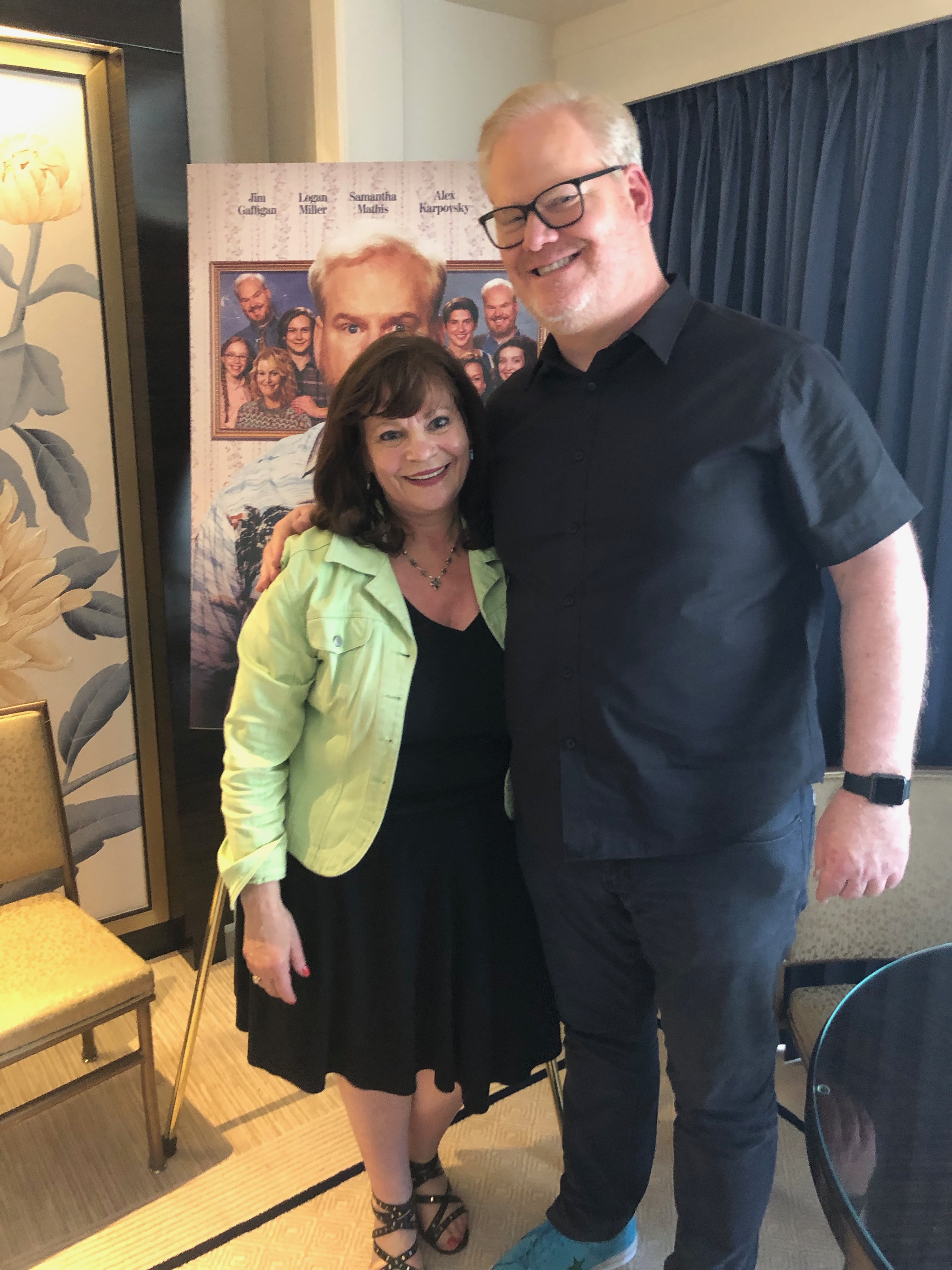 Bailey said she didn't know much about Gaffigan when she cast him, but when asked what cracked you up working with him on the set, she said, what didn't crack her up! Gaffigan says Bailey had her vision and let it be known, but liked that she left it open to see where he'd take it. 
Frank is leading a double life but sooner or later, something's got to throw a wrench into his plan. And that would be his rebellious son in the family with wife #1, Laura (Anna Gunn- Breaking Bad). Phil (Logan Miller- Love Simon, TVs The Walking Dead) plays difficult teen well. All he wants is a chance to let loose and go on Spring Break with his friends before going to college. It's 1992 which is the dawn of the grunge music era and he wants to be a part of it and go to New York City to study music. But Dad says absolutely not to Spring Break and the music. He continually brow beats him until sonny boy reels and sneaks away with his friend Lewis (Daniel Rashid) to have their own Spring Break. That's where he finds out what Dad's been up to when he accidentally meets Dad's other family. 
This gives Frank and Phil a chance to bond in a weird way. Now Phil has leverage to use against Dad. Frank doesn't know whether he can trust Phil with his secret, or not. The plot thickens which makes things a little more interesting.  Gaffigan says he really enjoyed working with Miller and commented his comedic sense and timing, especially enjoyed his ad libs.
One of the more interesting characters in the film is the guy who is just kind of hanging out, getting high and encouraging Phil to take advantage of the situation. Just think what he could get out of his Dad! Alex Karpovsky (TVs Girls, The Front Runner) plays a stoner, so laid back, he's funny. Bailey told us she originally wanted a Zack Galifanakis or a John Turturro kinda guy for that role, but was happy to find just-weird-enough Karpovsky. He made us laugh. He filled the bill well.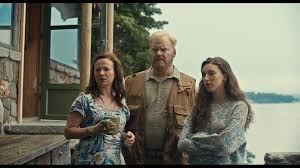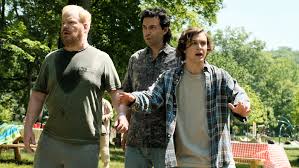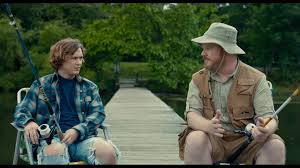 The music is a character itself in this film. Director Bailey uses grunge music from the early '90s. She actually wrote and had fun singing on one of the songs herself. She told us it was strictly out of necessity because the song she wanted was priced out of budget. With 2 days to get it done, she wrote "Please Choose Me" with composer Craig Richey and sang it herself.  
We think there should have been more near misses and questioning expressions of coincidence that may have helped create more tension and comedy in this film. There is certainly enough talent to carry that off. The father/son relationship comes through. This film has overtones of a sitcom and Anna Gunn and Samantha Mathison as the moms of both families are  very believable. Being Frank, Gaffigan shows that he may be joining a long list of comedians who can act, too. 
The Film Arcade       1 hour 49 minutes NR
from Movies and Shakers http://bit.ly/2IvwwI1