Females own the screen, from director to writers to actors, following 2 academic nerds who decide it's time to go "Wilde" in this hilarious comedy. And who better to helm this film than Olivia Wilde in her directorial debut. Beanie Feldstein as Molly, (Lady Bird), and Kaitlyn Dever (Detroit, Short Term 12) as Amy, star in this coming of age high school buddy film who finally decide to make up for lost party time the night before graduation. It's reminiscent of her brother's breakout film, Superbad, which is still a male teen pre-graduation, comedy classic.
Wilde shows, by the behavior of these teens, how judgmental they still are about social standing, but not about their sexuality. They are more open about a lot of topics. She wanted to be more open on the set, too. The scripts were written by writer-producer Katie Silberman ("Isn't It Romantic"), Emily Halpern ("Trophy Wife"), Sarah Haskins ("Celeste and Jesse Forever") and Susanna Fogel ("The Spy Who Dumped Me"). So the cast had plenty of input, but director Wilde wanted them to take off on it.
She told us at a session with her cast as SXSW that they was so daunting, she was a little scared of them at first, but wanted to make sure she didn't squelch their creativity. Wilde would refresh the content of the scene and just let them go. Feldstein, Dever and Lourd said how much they appreciated that and it shows in their performances. They really bring these characters to life.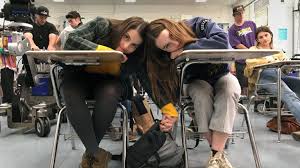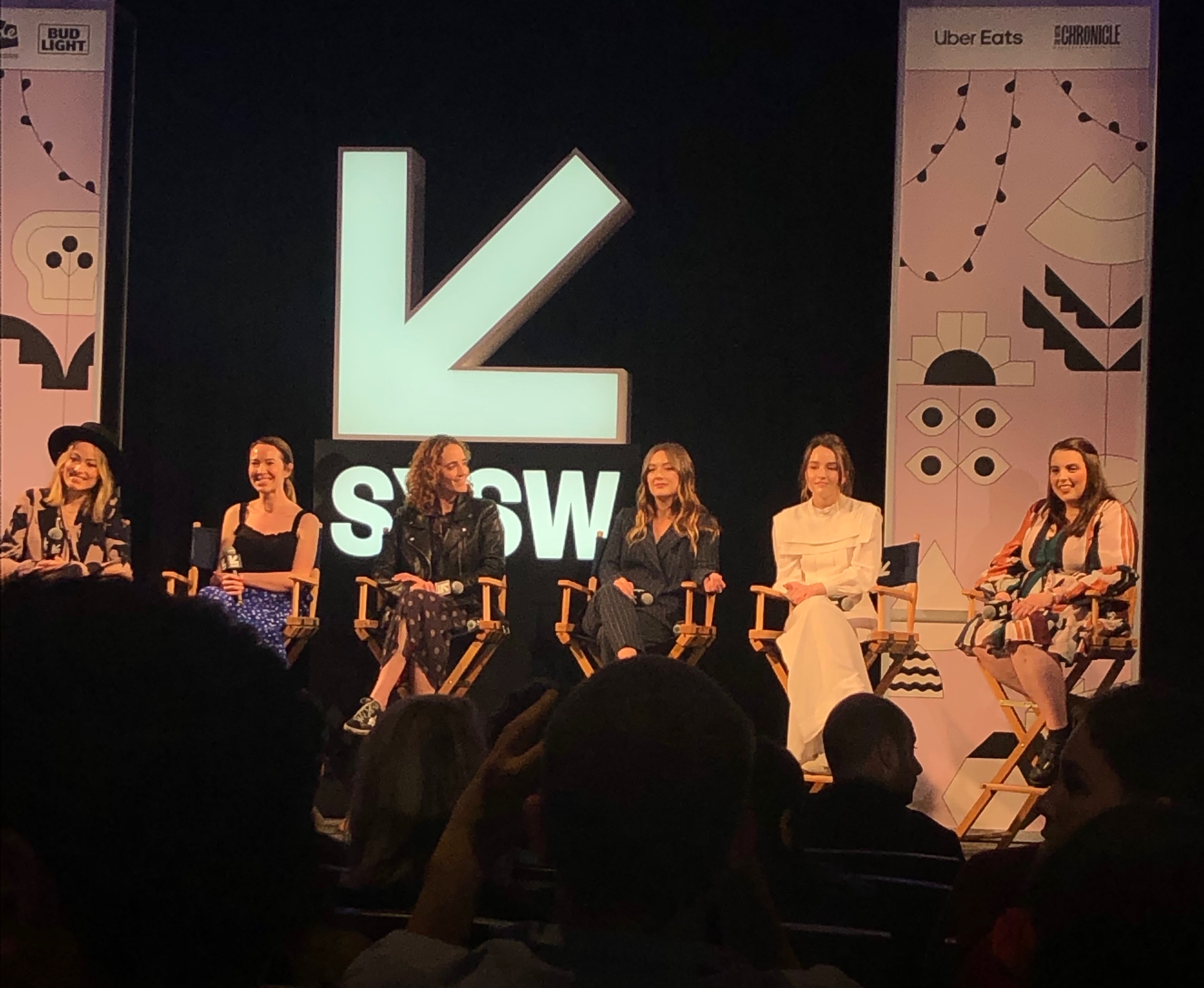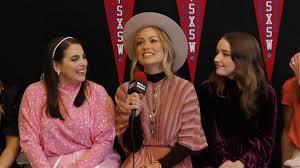 It's evident that Feldstein and Dever bonded making this movie. (They even roomed together during the shoot.) They constantly mess with each other using their own little routines and means of communication only they understand. You can see their off-screen relationship come through. They get each other. They're cute. They're smart. And they're silly.
But they're surrounded by a cast that steps up their game by each getting their moments to shine as well. Billie Lourd (Star Wars: The Force Awakens and The Last Jedi, American Horror Story) is a force to be reckoned with. Wilde let her go and she doesn't disappoint. She pops up out of nowhere when you least expect it in scenes that are so hilariously off kilter. She creates a really original character that always made us laugh.
Wilde gives each cast member their moment. They include Noah Galvin as George, the gay theater geek, Skylar Gisondo as Jared, the seemingly creepy rich kid who'll surprise you, along with snooty popular girls, Molly Gordon as Triple A, and Diana Silvers as Hope, who is an object of Amy's fantasies. You get to appreciate each character and how they fit into the social order with Molly and Amy.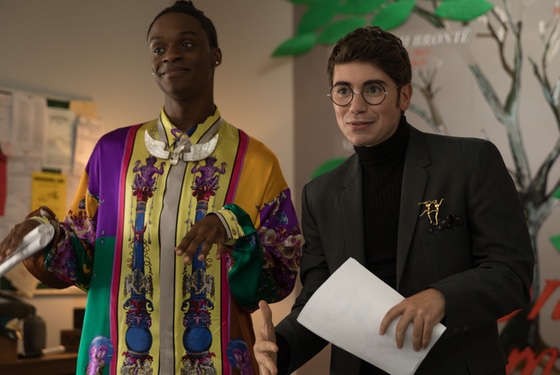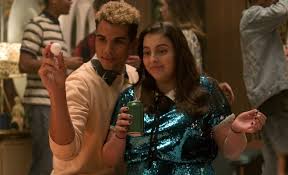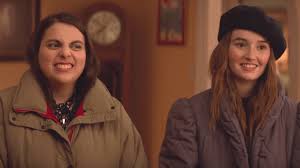 None of the adults in this film are primary, but have their fun moments, too. Molly's new-age, parents played by Will Forte and Lisa Kudrow are too laid back and out there. Teacher Jessica Williams as Mrs. Fine tries to be the girls' pal advising them to live it up now and even drives them to a party in her Lyft car. And Jason Sudeikis as the Principal (comedian and Wilde's real-life husband) just keeps smiling. Wilde says his bit was all improv and he's funny.
We follow Amy and Molly in their adventure to party with the popular kids, drinking and experimenting with everything from magical mushrooms to exploring their sexuality. Dever's scenes grappling with her own self-confidence are sensitively handled by the director.
The parties at the house, on the yacht, and the cab ride leading to more adventures keep this party going. There is no down time. It just keeps coming. But the goal is obvious, female friendship is top priority. Wilde has done a such a great job, we wouldn't mind seeing these characters reprised as they go to college. Booksmart is just plain smart.
Annapurna 105 minutes R
from Movies and Shakers http://bit.ly/2Wo7RN0