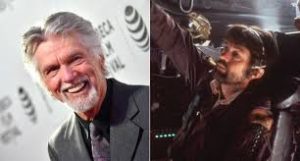 The Chicago Critics Film Festival is May 17th-May 23rd – Your chance to see films hand-picked by the Chicago Film Critics Association before anyone else does with  the filmmakers in attendance at The Music Box Theatre to answer questions about their films. Tickets and info at musicboxtheatre.com
Alien

 40th Anniversary Screening on 35mm—Ridley Scott's 1979 sci-fi classic about a space crew that discovers a scary new life form. Actor Tom Skerritt scheduled to attend

The Farewell

— Sundance Film festival hit starring Awkwafina (Crazy Rich Asians) about a Chinese family planning a wedding under sad circumstances. writer/director Lulu Wang  scheduled to attend

Yesterday

—Writer Richard Curtis (Love Actually) and Director Danny Boyle (T2 Trainspotting, Slumdog Millionaire) about a struggling musician who realizes he's the only one who knows who The Beatles are.

Light From Light

—a single mom moonlighting as a paranormal investigator travels to Tennessee with her son for a new case; filmmaker Paul Harrill and co-star Jim Gaffigan, (Chicago native. Then That Follow) scheduled to attend.

The Nightingale

—Jennifer Kent (The Babadook) as a young Irish convict woman out for revenge against a British officer.  Actress Aisling Franciosi scheduled to attend

Our Time Machine

—documentary about an artist who collaborates on a special stage performance inspired by an aging father's Alzheimers diagnosis.

Pink Wall

—debut feature film from actor Tom Cullen ("Knightfall," "Orphan Black") stars Jay Duplass and Tatiana Maslany star as a couple navigating life, love over 6 years. Cullen, Duplass, and Maslany scheduled to attend

Additional special guests include filmmaker Gurinder Chadha and actor Viveik Kalra

Blinded By The Light; Alex Thompson and Kelly O'Sullivan Saint Frances; and Jocelyn DeBoer and Dawn Luebbe Greener Grass.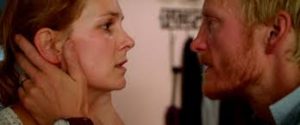 A few recommendations of films we've already seen.
Alice – The story of a wife/mother of a young child finds out her husband isn't who she thought he was. She takes over the household and finances by becoming the kind of high priced escort her husband spent their money on. What happens when her husband comes back? 
The Art of Self Defense – Saw this surprisingly fun dark comedy at SXSW. Red Carpet interviews with Director Riley Stearns,  actors Jesse Eisenberg, Alessandro Vivola, Imogene Poohs below. About About a young man who gets beaten to a pulp and decides to get Karate training to defend himself, but gets caught up in much more. Clever twists.
Skin – This short film won Best Live Action Short film at this year's Academy Awards. This powerful statement on race is is shocking and will stay with you.
2019 CHICAGO CRITICS FILM FESTIVAL SCHEDULE
FRIDAY, MAY 17TH, 2019
7pm Saint Frances
9:45pm Greener Grass
11:59pm The Perfection
SATURDAY, MAY 18TH, 2019
11am Wild Rose
1pm Shorts Program 1
3:30pm Brittany Runs a Marathon
6pm Alien
9:30pm Yesterday
11:59pm In Fabric
SUNDAY, MAY 19TH, 2019
10:45am Life Overtakes Me
12:15pm Our Time Machine
2:45pm Olympic Dreams
4:45pm The Art of Self-Defense
7pm The Nightingale
10pm Monos
MONDAY, MAY 20TH, 2019
3pm The Perfection
5pm Shorts Program 2
7:15pm The Farewell
9:45pm Skin
TUESDAY, MAY 21ST, 2019
3pm Olympic Dreams
5pm The Short History of the Long Road
7:15pm Pink Wall
9:45pm Alice
WEDNESDAY, MAY 22ND, 2019
3pm Monos
5pm Them That Follow
7:15pm Blinded by the Light
THURSDAY, MAY 23RD, 2019
1:30pm The Short History of the Long Road
3:45pm Piranhas
6pm Luce
8:30pm Light from Light
from Movies and Shakers http://bit.ly/2HcaHwh