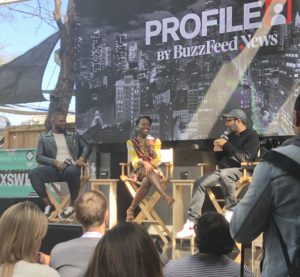 US – You might have to be peeled off the ceiling watching Jordan Peele's scariest foray yet into the horror genre. His goal? To scare the living daylights out of you and start a conversation. He deals with a whole lot of issues in this one. After the success of Get Out, Peele took a year to flesh this one out on a $20 mil budget, five times more than he had for his first horror film.
Dopplegangers wreak terror on a Black family on a family vacation and he says that's what makes his film different. But there is also a lot of Peele comedy throughout. You'll be screaming one minute and laughing the next. Full Review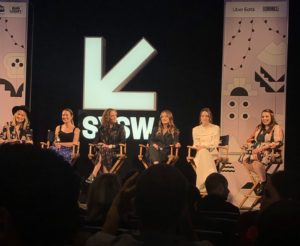 Booksmart – Olivia Wilde in her directorial debut with a big cast. Beanie Feldstein and Kaitlyn Dever star as Molly and Amy who realize on the last day before graduating high school that they didn't live it up enough. Welcome to Female Superbad meets an updated The Breakfast Club where these gals make up for lost time with all kinds of raunchy bedlam. But when all is said and done, it's friendship above all. Billie Lourde is kooky, Diana Silvers is somebody's love interest, Jason Sudeikis is the weird principal, Will Forte and Lisa Kudrow are cartoonish parents, Skyler Gisondo is the misunderstood rich kid, Jessica Williams is a too cool teacher. Plenty of personalities to play with.
The Art of Self Defense – Jesse Eisenberg, Alessandro Nivola, and Imogen Poots talked to us on the Red Carpet about starring in Director Riley Stearns brutal dark comedy that is surprisingly funny. Eisenberg plays a meek office worker who gets brutally beaten and mugged by a motorcycle gang. He decides to find a way to defend himself by signing up for karate lessons with a school that's more than he bargained for. Eisenberg told us it was a challenge both mentally and physically which he loved. Nivola had only 3 days to train doing choreography he likened to doing a Charley Chaplin routine while spouting long monologues.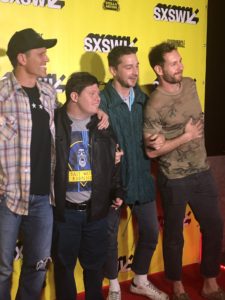 The Peanut Butter Falcon – Tyler Nilson and Michael Schwartz wrote and produced this film with an all-star cast. We spoke with the film's star, Zachary (Zack") Gottsagen, who plays a young man who wants to be a wrestler. Shia LaBeouf plays a fisherman down on his luck who befriends Zack and takes him under his wing to make his dream come true. Dakota Johnson, Bruce Dern, John Hawkes, Jon Bernthal and Thomas Haden Church fill out the award winning cast that shines a light on ability vs. disability. 
from Movies and Shakers https://ift.tt/2TbKDnT